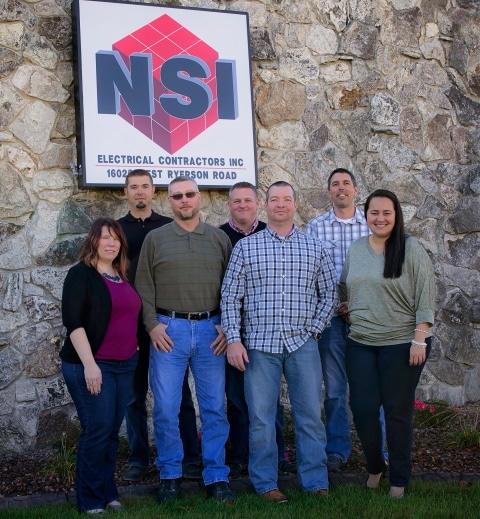 NSI OFFICE TEAM
"THE ACHIEVEMENTS OF AN ORGANIZATION ARE THE RESULTS OF THE COMBINED EFFORT OF EACH INDIVIDUAL."
  – VINCE LOMBARDI –
In 1983, Lee Balthazor formed NSI Electrical Contractors, Inc. to provide electrical services to southeast Wisconsin. Today, this family-based business has developed a culture of continuous learning and a steadfast commitment to ethics and integrity. These values, along with a proven history of excellent customer satisfaction are the foundation upon which NSI Electrical Contractors continues to grow.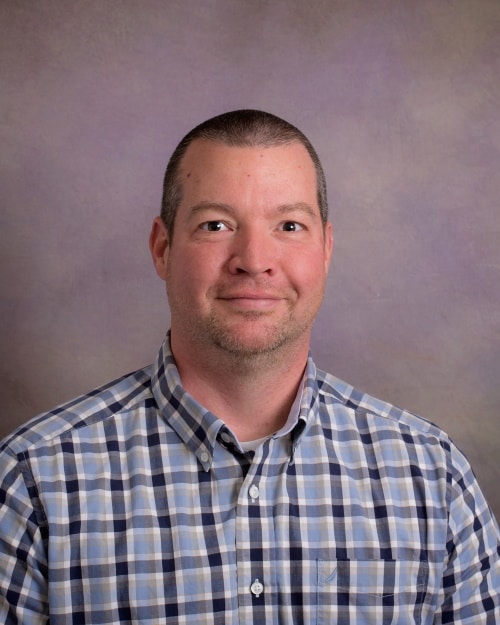 Andrew Balthazor, President
Andrew Balthazor, a Master Electrician certified by the State of Wisconsin, has worked in the electrical construction industry for more than 30 years.  While serving as Vice President of Estimating and Business Development he has made time to continue his professional education by taking course work at Purdue University.  Since becoming president, he has extended NSI's safety and professional education programs for NSI employees. As a result, the Milwaukee electricians at NSI have become highly adept at performing electrical maintenance and installations in the safest possible manner. In recent years, NSI Electrical Contractors Wisconsin has maintained an average rating of .85 for worker's compensation experience modification, demonstrating the success of the continued training programs.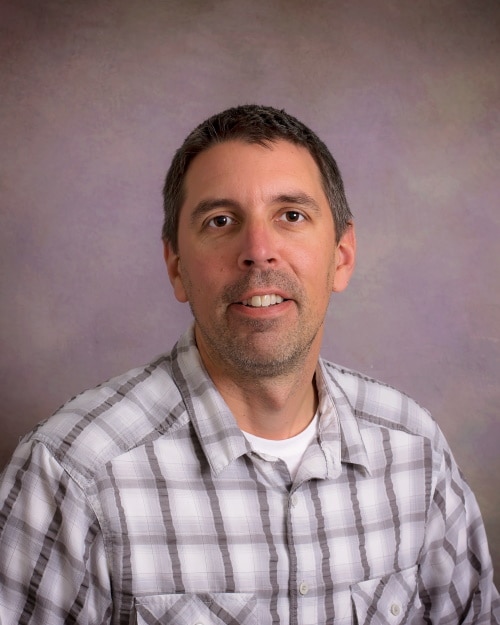 Jacob Leitzke, Vice President, Estimator/Project Manager
With over 20 years of industry experience, Jake Leitzke has dedicated his professional career to not only meeting but exceeding the electrical contracting needs of his clients. He has a deep level of respect for all contributors in the  construction process. His career began in 1996 when he started an electrical apprenticeship with NSI Electrical Contractors. Mr. Leitzke's commitment to lifelong learning and professional growth provided him with both the mindset and skill set needed to serve as an apprentice, journeyman, master electrician, foreman, project manager, and now Vice
President. While his portfolio includes hundreds of large-scale commercial, midrise community associations, retail facilities, and educational institutions, he is most proud of the relationships that he has built during his 23 year tenure at NSI Electrical Contractors. Jake Leitzke is an exemplar of NSI Electrical Contractor's commitment to service and
continuous improvement.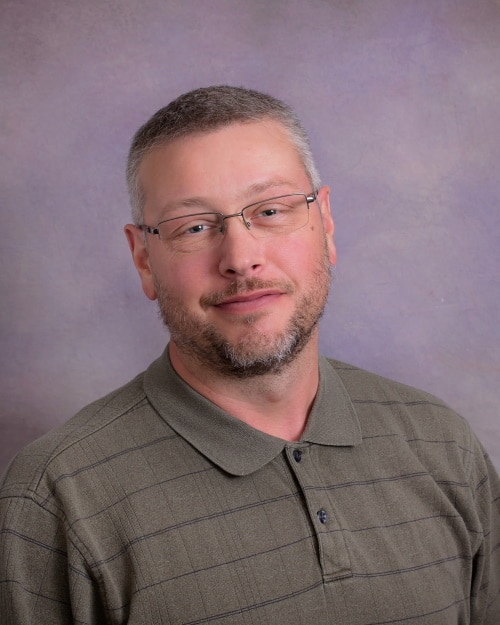 Steve Marsicek, Estimator/Project Manager, CAD Technician
Steve Marsicek, started his Wisconsin electrical contracting career with NSI in September of 1997. After graduating with honors from ITT Technical Institute in 1998, he continued his NSI career as a Milwaukee electrical designer specializing in CAD. He offers our customers the opportunity to visualize their design build projects in a computerized format with fully designed electrical drawings. Since 1997 he has been directly involved with estimating, designing and/or managing hundreds of electrical projects. Steve has designed, estimated and managed a wide variety of projects including large residential complexes, senior living, hospice, small medium and large retail, commercial and industrial buildings/complexes. Prior to his employment with NSI, Steve served in the Gulf War Operation Desert Shield/Desert Storm as a member of the US Air Force.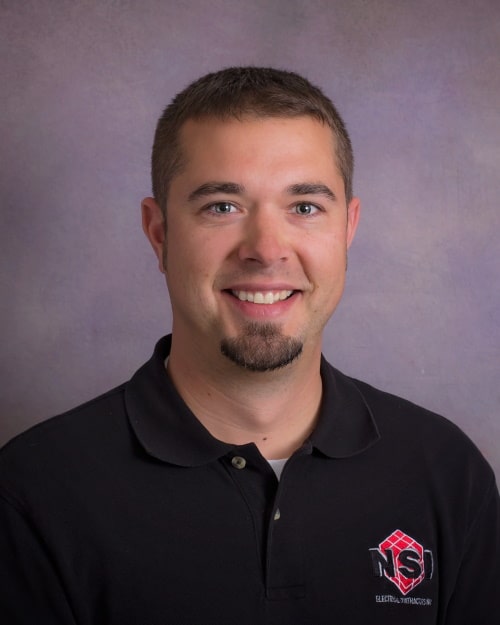 Nick Semenske, Estimator/Project Manager
Nick started his career with NSI in August of 1999. NSI indentured him in the ABC Electrical Apprenticeship Program in July 2000. When he completed this program, he received his WI Journeyman's License. After graduating Nick was selected to be a jobsite foreman. He ran such projects as Comfort Suites Hotel, Blue Ribbon Lofts, Fairfield Marriott, Sturtevant Sports Complex, Woodman's groceries and many others. Nick continued to excel and received his WI Master Electrician license in 2008. In the fall of 2010, Nick took on another challenge and moved into the office to be a Project Manager and Estimator. His field knowledge helped him greatly in acclimating to these new roles. Nick continues to strive and grow with the forever changing electrical field.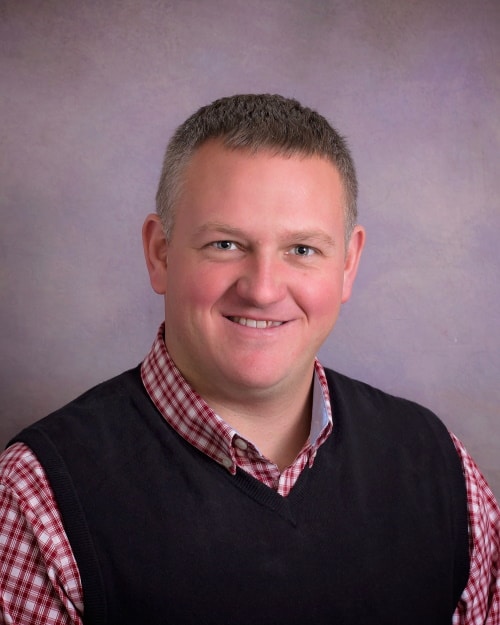 Kyle Emrich, Estimator/Project Manager, Service Manager
Kyle Emrich began his electrical career with NSI Electric in the spring of 2007. From 2008-2013 he served a 5 year apprenticeship, culminating in graduation and a wealth of knowledge in a broad array of electrical applications. After passing the State Journeyman Exam in 2012, he became a field foreman and took the lead running projects in the field; projects he completed include large scale residential projects, commercial facilities, and senior living developments.
In an effort to keep pace with NSI's growth, Kyle accepted an advancement to the office as a project manager/estimator, as well as acting service manager. Since his arrival, he has passed the State Master Electrician Exam, and has managed residential, hotel, and senior living projects. He continues to grow by learning CAD and participating in continued electrical training.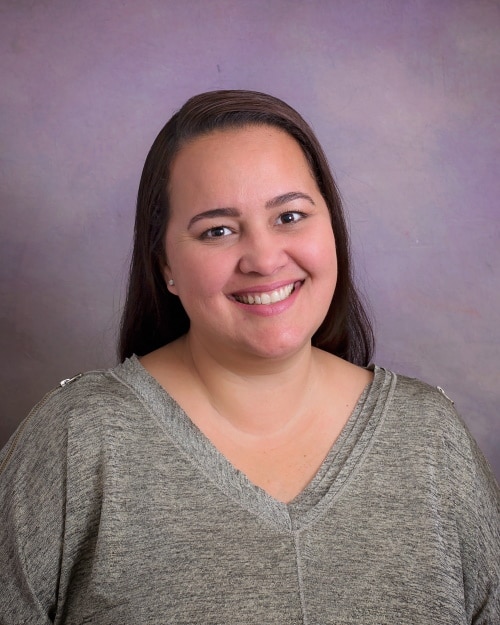 Fernanda Balthazor, Business Manager
Fernanda is responsible for overseeing the daily operations of the business. She runs the Accounting and Human Resources Departments. She is responsible for the hiring process for both the executive team and technical staff. She is also a liaison for all the Apprentices.
Prior to joining NSI, Fernanda was an Assistant Manager for the Store Design and Planning Department at the Kohl's Corporate Office for over 8 years, where she led a group of Auto Cad planners and several of the unique projects from Mervin's acquisitions.
Fernanda holds a Bachelor degree in Architecture and Urban Planning from the University of Santa Ursula in Rio de Janeiro, Brazil. She is fluent in Portuguese and English.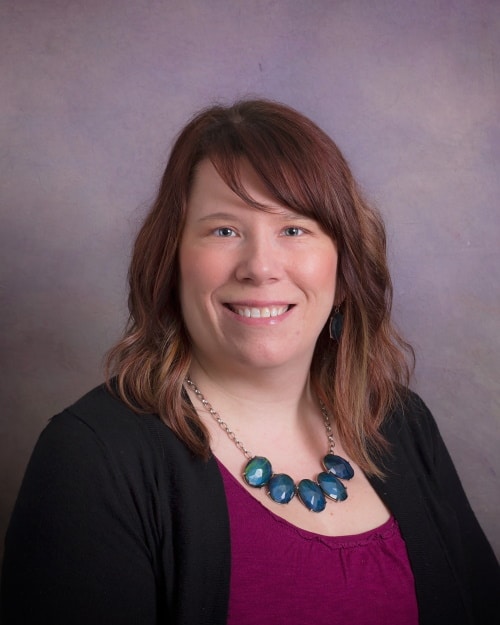 Jennifer Schulz – Office Manager
Jennifer handles all the daily operations of the office. She processes weekly payroll, receives and processes all accounts payable invoices, handles all the vendor maintenance and answers all incoming calls to the business. She is also responsible for contacting all our clients in regards to lien waivers. She processes all the AIA Billing to our General Contractors along with Time and Material Billing to our customers.
Prior to joining NSI, Jennifer had worked for a few companies over the last 15 years where she handled accounts payable, payroll, purchasing and customer service. She always strives to provide excellent customer service to both employees and customers.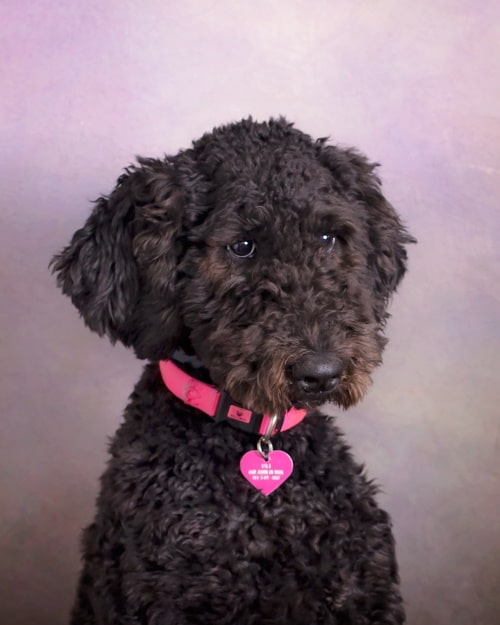 ULI- Morale Superintendent
Uli, NSI's resident Australian Labradoodle, clocks in every day and does an outstanding job keeping our staff cheerful, friendly and focused on exceptional customer service for our clients.
Contact Us For A Free Consultation